Fall Out Boy with AWOLNATION
Don't miss your chance to see Fall Out Boy live in New Orleans for their Wintour is Coming tour! Recently voted Best Alternative Band of 2014 and with a nomination for the Top Rock Artist and Top Rock Song, this will be a show you don't want to miss. Special guests include AWOLNATION and PVRIS.
Fallout Boy Concert – Child Pickup Waiting Area
Attention all Parents picking up guests from the Fall Out Boy concert taking place
Saturday, March 19, 2016 at the Smoothie King Center:

Lot 3A, located adjacent to the Smoothie King Center, will be used as a complimentary carpool and waiting area for Parents picking up their children beginning at 9:00 PM. Parents are advised to follow the directional signage into Lot 3A until their child has exited the building. Please be advised parking curb side to pick up guests will not be permitted.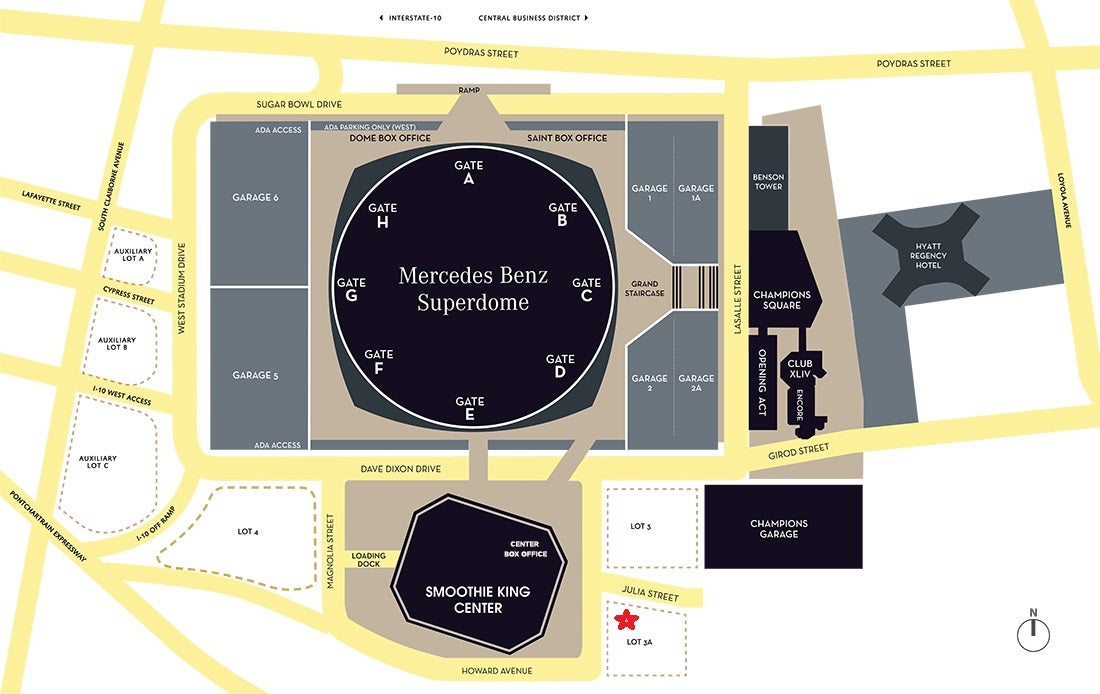 Special Offer from the Hyatt Regency New Orleans
Enjoy 15% off food and beverage in Vitascope Hall with your concert ticket stub. For more information about the Hyatt Regency New Orleans, click here.
Additional Ticket Info

Ticket Sales: Main SKC Box Office: 12:00 PM – 9:00 PM
Will Call: Main SKC Box Office: 4 PM – 9:30 PM
Fall Out Boy with AWOLNATION