Clear Bag Policy
During all concerts and certain events, with the exception of Pelican's NBA Games, all bags are prohibited other than:
Clear vinyl bags no larger than 12" X 12" X 6"
Gallon Size Ziploc Bags (Limit 1 of either)
Small clutch bags no larger than 6.5" wide X 4.5" high with or without a handle or strap can be taken into the stadium with one of the clear plastic bags.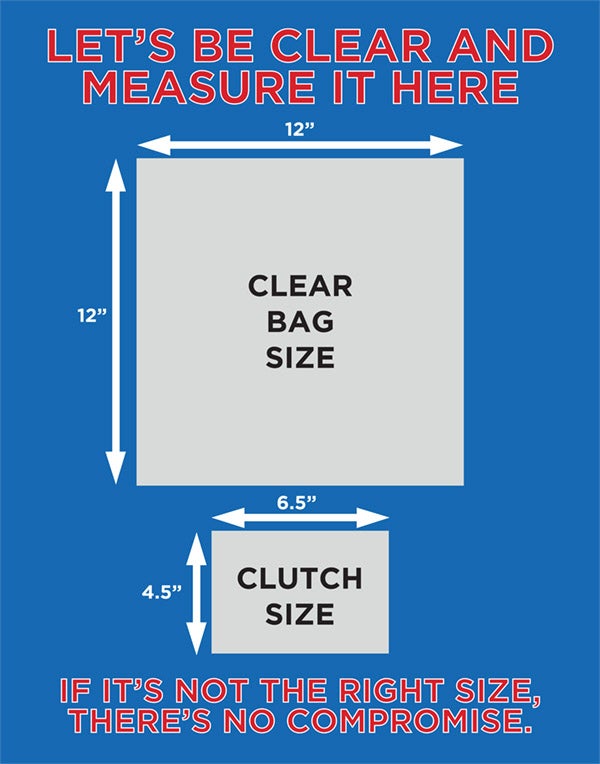 Non-clear diaper bags are prohibited. A clear diaper bag (no larger than 12" X 6" X 12") is permitted. Each member of a family, including children, would be allowed to carry an approved clear bag and a clutch purse into the arena.